Four members of our board have completed their terms. Watch for new information soon as we welcome our new board members!
Clare Kim-Hee (McLoughlin) Banks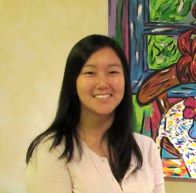 Clare was adopted from South Korea as an infant, and grew up in Newton, Massachusetts with three brothers and in her own words "two extraordinary parents." Prior to entering college, Clare and her family traveled with Korean Ties, where she had the opportunity to meet her birth family. In the years following, she returned to Korea several times. Having kept in touch with her birth family for so many years, in 2010 her birth mother and two sisters made the journey to Boston for her wedding, playing an integral role in the wedding ceremony and helping to make that special day complete. Clare graduated from Georgetown University where she majored in Spanish and also studied Korean. Clare also holds a Master's Degree in International Education from New York University, is proficient in Spanish, Dutch, and French, and conversational in Korean.
In her professional life, she is the senior manager of the Center for International Partnerships at the Institute of International Education (IIE), one of the world's leading non-profit organizations. IIE promotes the exchange of students, scholars, and knowledge around the world. Specifically, Clare coordinates programs that help foster institutional partnerships between universities in the U.S. and other countries, and travels extensively to guide U.S. educators through higher education systems abroad. Prior to joining IIE, she lived and worked for five years in The Netherlands, specifically in the finance department of LyondellBasell Industries.
Dick Custin (board consultant)

Dick Custin is a Foreign Service Officer with the U.S. Department of State and is currently posted in Washington, D.C. as the Deputy Director of the State's Foreign Press Center. Working with foreign journalists based in the U.S., Dick is responsible for coordinating interviews with senior officials, media tours and briefings, and helping explain U.S. policy to foreign audiences. Throughout his Foreign Service career, Dick has served as the Deputy Press Attaché in South Africa, Poland, and the UK, and the Deputy Director for Provincial Reconstruction Teams (PRTs) at the U.S. Embassy in Kabul, Afghanistan.
Prior to joining the Foreign Service, Dick worked as a broadcast journalist for 14 years, and received more than a dozen awards for news reporting and writing, including an Emmy. He covered stories in Germany, Russia and Saudi Arabia, shortly before the outbreak of the first Gulf War. In addition to reporting, Dick has been an anchor, producer, managing editor, and cameraman. His experience in television has enabled him to consult with news departments around the world, helping them improve their news content and presentation.
Bea Evans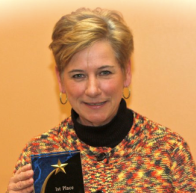 As co-director of The Ties Program—Adoptive Family Homeland Journeys, Bea Evans has been organizing and leading heritage journeys globally since 1995. She is especially sensitive to families' needs and loves working with both kids and adults. Ties programs have a broad variance in ages of kids, and Bea sees each age group and each child as special. Her appreciation for the importance of this journey in the lives of the participants enriches the experience for those involved. Bea is also on the board for World Ties, a non-profit 501(c)(3) organization that provides humanitarian aid around the world. Bea received her Bachelor of Science in Education from the University of Wisconsin-Madison. Prior to working with The Ties Program, she served as a special education teacher, diagnostician and substitute teacher.
Pete Freeman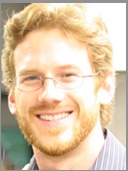 Pete and his family travelled with Peruvian Ties to discover his adopted sister's roots. After the truly remarkable experience of meeting her birth family, he spent 2½ years in Senegal, West Africa with the Peace Corps. During this time, he consulted for artisan cooperatives to improve access to export markets, financing and business skills. Upon returning to the US, Pete managed grants for the International Rescue Committee, which aims to improve the lives of refugees and those affected by conflict. While completing his Master's in Public Administration at NYU's Wagner School of Public Service, Pete co-founded Global Kitchen, which hosted cooking classes led by immigrants in New York City. Pete currently works at Colorado Lending Source to help small business owners thrive across the state of Colorado.
Analisa Freitas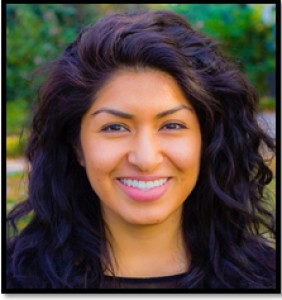 Analisa was born in Lima, Perú, adopted at two months old, and raised in California's Central Valley. She was fortunate to be surrounded by a strong community of adoptees, particularly through her involvement with Nuestra Herencia Peruvian Culture Camp (now Nuestra Herencia Peruvian Adoptees). Analisa earned her undergraduate degree at Sarah Lawrence College in New York and spent a year studying at Pontificia Universidad Catolica del Peru in Lima, becoming fluent in Spanish, and searching for her cultural roots and birth family members. After her birth country travel and birth family search experience, Analisa volunteered her time in the professional post adoption services field to provide insight and support to other adoptees and their families. She became an adoptee mentor and speaker for pre- and post-adoption parent and adoptee groups at Spence-Chapin Adoption Services, All Together Now Adoptive Family Support Group, Holt Adoptee Camp, and The Ties Program – Adoptive Family Travel. Analisa now currently sits on the Board of Directors for the Gift of Identity Fund, and in addition, is adjunct staff with The Ties Program, a Senior Fellow of the Environmental Leadership Program, and a Natural Leader of the Children & Nature Network's Natural Leader Network. She works as the Bronx Organizer & Climate Justice Campaign Lead for Faith in New York, the NY state affiliate group of PICO National Network.In her free time, Analisa creates videos with her community of adult adoptee friends discussing the complexities of adoption and adoptee identity, with the goal of elevating an adoptee-centric narrative into the mainstream dialogue on adoption.
 Laurie K. Glass, RN, PhD, FAAN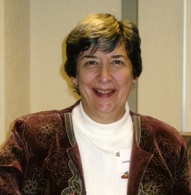 Laurie K. Glass is a Professor Emerita and Director of the Center for Nursing History at the University of Wisconsin-Milwaukee College of Nursing. She received her PhD in Nursing Research and Nursing History from the University of Illinois at Chicago. Her specific interest is the historical analysis of nursing leaders and their impact on issues and events, and the history of professional organizations. Dr. Glass has been a member of various national committees which focus on nursing history and is a past president of the Wisconsin Nurses Association. She also is an Adjunct Associate Professor at the University of Illinois-Chicago College of Nursing. CDR Glass retired from the US Navy Nurse Corps in 1991 after serving 21 years.
Dr. Glass has also been involved in the adoption community for 25 years, particularly international adoptions. She was the Coordinator of the Wisconsin Association of Single Parent Adoptions for 20 years, providing information, and support to single adoptive parents. Currently. she volunteers to travel with families returning to their child's country of birth, and is the adoptive parent to two internationally born young adult adoptees. Both of her children have made trips to their birth countries. The entire family has attended, and volunteered, for 15 years at the La Semana summer culture camp for children from Latin America.
Although formerly retired, Laurie volunteers with the AARP tax assistance program, the UWM College of Nursing and Alumni Association, the Wisconsin Nurses Association and is often "with baby" these days, finding time to foster infants awaiting adoptive placement.
Laura Nilles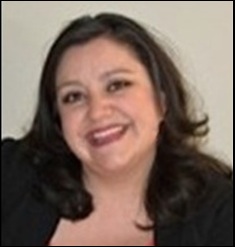 Laura was born in Bogota, Colombia, adopted as an infant, and raised in the Twin Cities, where she currently resides. She is a graduate of the University of Minnesota with a Bachelor of Science degree in Child Psychology. She also studied at the Institute of Child Development (ICD), primarily focusing on the Minnesota Longitudinal Study of Parents and Children. Her passion for psychology grew out of her desire to understand the effects of adoption. Currently, Laura works in marketing and social media while continuing to volunteer in the adoption field. Most recently, she facilitated adoption classes for the Junior Teens at the week-long Latin American Summer Camp "La Semana." In her free time she enjoys riding in local bike tours, reading anything she can get her hands on, and is a hardcore fantasy football fan. Laura has traveled to Colombia three times over the past 10 years and plans to visit again soon.
Becca Piper
Becca is the founder and co-director of The Ties Program, which has provided adoptive family homeland journeys for more than two decades. She is also the founder of World Ties, a non-profit 501(c)(3) organization that provides humanitarian aid around the world. Becca holds a bachelors degree from UW-Madison in journalism. She is a frequent writer, and has authored numerous articles. Becca speaks frequently at culture camps and adoption conferences, and for 10 years oversaw monthly pre-adoption education meetings. She is an adoptive parent to one daughter and three sons, one of which died of leukemia in 2007 at age 15. Adoption and permanency for children are her lifelong passions.
We are thrilled to have a wonderful, dedicated board to lead us!